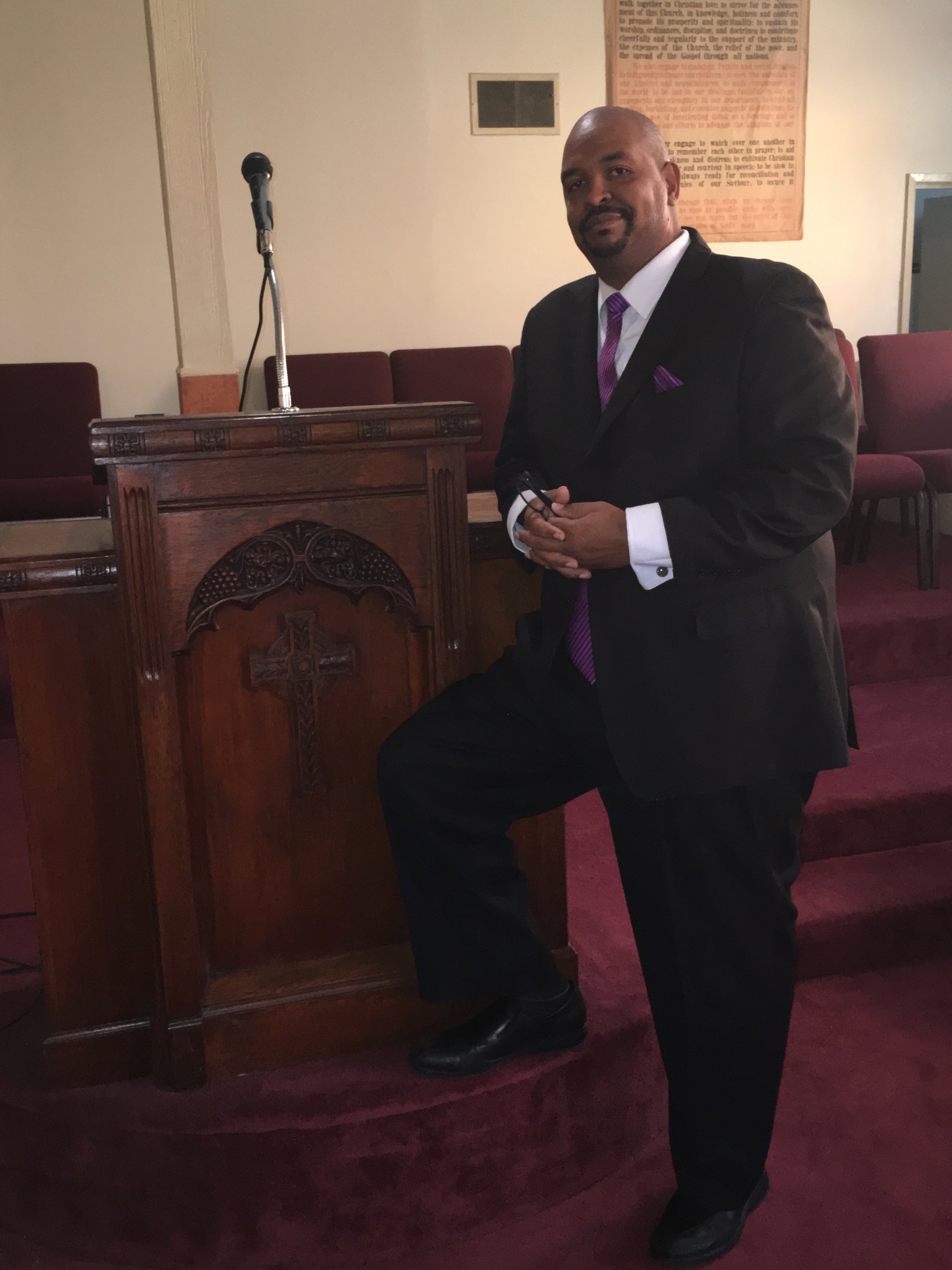 Pastor Kwame Crosby was born and raised in Los Angeles, CA. He was baptized at the age of nine. Growing up in South Central Los Angeles was not easy but it was necessary to make him the person that he is today. He left the church at the age of fourteen because he felt he could find his own way. He stumbled a lot during this time in his life, but he knew that God had his hand on him. God lead him back to church in 1998 and from that point on he has been committed to God and his local church.
He is a graduate Dorsey High School in June of 1990, upon graduation he began his college career. Attending West LA Junior College, California State University Dominguez Hills, and in 2008 he earned his Bachelor of Arts Degree in Religion from Faith Seminary. In 2011 he received his first Master of Arts Degree in Theological Studies and in 2014 he received his Master of Divinity Degree in Theological Research from Faith Seminary.
In 1998 he united with the Greater True Light Missionary Baptist Church, Los Angeles, California under the leadership of Pastor E. Wayne Gaddis Sr. It was August of the year Two Thousand he announced his calling to the ministry at Greater True Light and March of 2001 he preached his trail sermon. Served as an associate minister from March 2001 thru 2012 at the same church. January 1, 2013, he united with the Sermon on the Mount Missionary Baptist Church, Los Angeles under the leadership of Pastor Foster Mijares III. He served as the associate minister until Pastor Mijares was called from labor to reward March 20, 2016. March 31, 2016 through much prayer accepted the position of Pastor of the Sermon of The Mount Missionary Baptist Church.
Rev. Crosby has strong ties with the community. He served on the Board of Directors for Tri-City Youth Organization and B.U.E.F.E (Black Employees United for Equality for the Department of Motor Vehicles). He is an active member on The People's Leadership Council for Congresswoman Karen Bass District office. He is an active member of the Pacific District Missionary Baptist Association. He serves as Dean for the Congress of Christian Education. He has a passion for serving others.
Rev. Crosby is a loving husband, father, and grandfather. He is married to Hazel Crosby and has three children Ashleigh, Austin, and Ashtin. He is also a proud grandfather to Tailor Medaeris, Kaelyn Chaney, Aydin Chaney.